You know them by many different names. Koozies®, Coolies, sleeves, can kooler & can insulators. No matter what you call them. They serve the same purpose. To keep your drinks cold on a hot day! Invented in the 1980s, the Koozie® has become a staple in the promotional products industry. Supplying vendors, brands, customers, and companies with a reliable insulator for your beverages. Over the years the styles and materials for insulators have increased, giving you more options than ever to choose from. Not sure where to start? Let's go over some of the varieties available for can insulators.
The Koozie®
A 12oz. beverages best friend. The Koozie® is the iconic name you know and love to keep your drinks chilled. Great for soda, beer, and other canned drinks. Neatly folds flat and slides into your pocket, making sure you are set for any event or party.
Slim can insulators
Recently rising to be one of the most wanted forms of can coolers. Slim insulators are made for all your favorite energy drinks, seltzers, and tall canned drinks. Which the rise in popularity of these types of drinks. It has also brought its insulated partner in crime to popularity as well.
Accessorized coolies
Throughout the years, people have come up with fun accessories and attachments to go with your insulators. Magnetic strips to stick to your fridge, carabiners to clip to your backpacks, and openers so you can always be ready to party!
Full-color insulators
With new forms of printing, koozies® are now able to be designed completely with full-color dye-sublimation. You can completely customize your product to be a unique pattern or even an image. This lets you be extra creative and make your koozies stand out above the rest!
Bottle Sleeve
Sometimes a drink tastes better when it's out of a glass bottle. Bottle sleeves are the perfect option to keep your classic sodas and beers chilled on that hot day. Slide right over the top of your bottle or even fit snuggly with a zipper so no heat gets in.
Cup insulator
Sometimes you need to serve your drinks in cups. We even have insulators for your favorite party cups. Keep your plastic cups from sweating and getting warm. You won't have to worry about stretching out your can coolies to fit your cups!
Foam & Neoprene
Most Koozies® & insulators are made with cell foam to keep drinks cold. The original Koozie® is made with PVC plastic & nitrile foam. Some people enjoy the classic thick style foam. Neoprene is another material used as an insulator made as synthetic rubber. Typically used for wet suits, neoprene is great for koozies® as it is more durable and water-resistant than its counterparts.

Alternative uses for koozies®
Lastly, to wrap things up. We wanted to showcase some unique ways to use your can insulators. Even though the main purpose for koozies® is to keep drinks cold. Sometimes you can find some other ways to put some of your extra koozies® to good use. Here are some fun examples!
Keep from breaking fragile objects like light bulbs or camera lenses.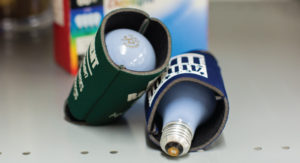 Use to prevent scratches at the bottom of tables or chairs.
Keep your gear shift from getting hot in the summer.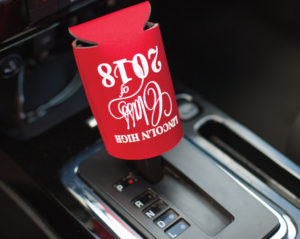 Store things like paper clips, pens, and other office supplies.
Some can be used as potholders.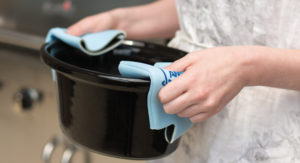 Stuff koozies® with t-shirts or other promotional products as a gift or giveaway.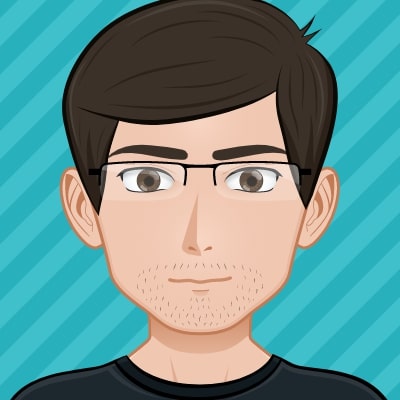 Graphic designer for the art department at MyShopAngel Promotional products. I've been with MyShopAngel Promotional Products since 2017.