Artwork Tips
MyShopAngel's team of artists have years of experience between them and are trained in nearly every side of graphic design. Because of this, they put in creativity and experience into their work every time you order. Everything below is available to you at no charge if it's required to produce your order. If you need creative assistance feel free to contact our art department at artwork@myshopangel.com
---
How to Send Your Artwork
Digital Files
While placing your order, an option is provided to upload your artwork files. If you don't have your files ready at that time, you can choose to upload at a later time. Your artwork will be matched specifically to your order.

Special Instructions
While placing your order you will be able to request special instructions for your artwork. Feel free to give us any information you think we will need. Always remember that artwork preparation is free and you will receive a virtual proof for your approval before production.
Forgot to Send Your File
Do not worry. Either our Customer Service department or Art Department will reach out to you to request your artwork files.
---
Accepted File Types
We can accept anything: e-mailed art, faxed art, or mailed hard copy. Just send us what you have and we'll work with you on the rest. Keep in mind that to keep your order moving as fast as possible, we prefer to receive vector file formats.

Note: Changing the file name to a vector file extension will not change the file type.
Preferred Vector File Types
PDF (Adobe Acrobat) • Embed the fonts used or export as generic .eps
AI or EPS (Adobe Illustrator CS6) • Please convert text to outlines, and embed any linked images
CDR (Corel Draw) • Convert text to curves

Other Accepted File Types:
.DOC, .PPT or .PUB (Microsfot Office Files) • Embed or include fonts
BTIMAPS (.jpg, .tif, .pcx, .gif, .png, .bmp)
---
Print Methods
Digital Print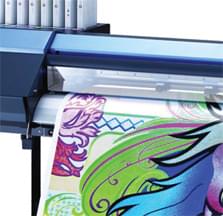 Uses CMYK printing process from machines
Allows sharp images and unlimited color options
Ideal for business cards, calendars and other various products
Laser Engraved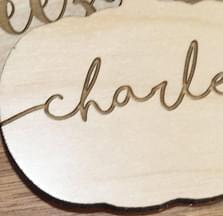 Engraving onto a material using a laser
Most durable imprint method available
Higher set up costs than other printing methods
Embossing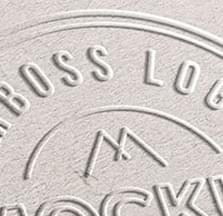 Pressure and heat are used together on a material to leave a raised impression
Can look different when used with infill methods
Stylish look for folders and journals
Silkscreen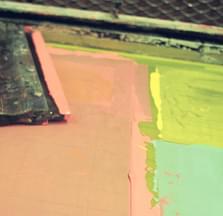 Most used form of printing on products
Low cost and durable imprint
Most ideal for large imprints on bags and clothing, can also be used for smaller items such as pens
Debossing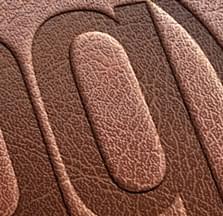 Pressure and heat are used together on a material to leave a depressed impression
Can look different when used with infill methods
Stylish look for folders and journals
Embroidery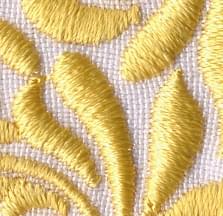 Machine stitched process to build logo and or text
Recommended for fleece and other material
Great for ball caps, shirts and towels
Pad Print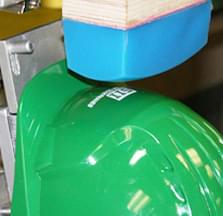 Silicone Pad imprints onto curved 3d objects
Great for items that are curved such as construction hats, keyboards and more
Looks just as good as silkscreen
Transfer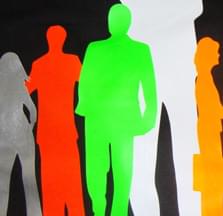 Produced sticker material heat sealed onto product
Great for apparel and ceramics
Can be used on just about any product, slower turn around times
A few print methods not addressed above are Dye Sublimation and Hot Stamp.
---
Raster vs Vector
Raster
Raster images, also known as bitmaps, are comprised of individual pixels of color. Each color pixel contributes to the overall image.

Raster images might be compared to pointillist paintings, which are composed with a series of individually-colored dots of paint. Each paint dot in a pointillist painting might represent a single pixel in a raster image. When viewed as an individual dot, it's just a color; but when viewed as a whole, the colored dots make up a vivid and detailed painting. The pixels in a raster image work in the same manner, which provides for rich details and pixel-by-pixel editing.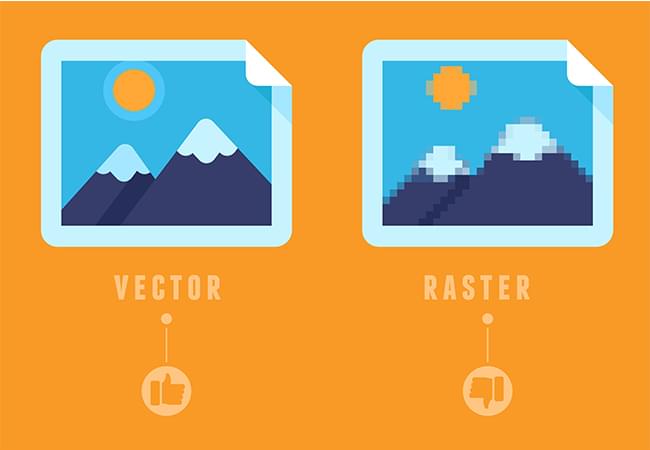 Vector
Unlike raster graphics, which are comprised of colored pixels arranged to display an image, vector graphics are made up of paths, each with a mathematical formula (vector) that tells the path how it is shaped and what color it is bordered with or filled by.

Since mathematical formulas dictate how the image is rendered, vector images retain their appearance regardless of size. They can be scaled infinitely. Vector images can be created and edited in programs such as Illustrator, CorelDraw, and InkScape (don't worry, these visual editors do the math for you)
---
Full Color Artwork
Resolution
Your artwork file must be at least 300 dpi or vector art for the best printing quality.If your file is below 300 dpi, do not simply increase the reolution. This will cause your artwork to be very pixelated. The ideal full color artwork will be 300 dpi at the size it will be printed.
Safe Margin
The safe margin is made up of a line on the inside of your full color artwork document that shows where no important information should stop on the document to waive the risk of being cut off during the trimming process. A typical inside margin is .125 of an inch on all sides of your document.
Web Images
When images are downloaded from a wwbsite, the image qulaity is usually only 72 dpi. This quality is too low for printing purposes. Please be careful using images from the internet as you may run into copyright restrictions. The best option is to purchase stock photos from websites where they can be downloaded at a large resolution.
Bleed
The bleed area is a term used to describe the edges of your full color document. The bleed makes sure that any artwork you have on the edge or past it will print without any white borders from showing on the finished product.
---
Trademarks
The names, artwork, designs, logos and trademarks or similar reproduced artwork throughout this website are solely intended to show the type and quality of imprinted products available. It does not imply a product/service endorsement by MyShopAngel.com, nor does it imply an endorsement of MyShopAngel.com by the respective owners of the marks.

By placing an order with MyShopAngel.com, you represent and warrant that you have the right to order, purchase and distribute merchandise containing the names, artwork, designs, logos, trademarks, or similarly identified in your order. The distributor also agrees to indemnify, defend and hold harmless MyShopAngel.com and its parent company, from and against all claims, liabilities, and expenses (including attorney's fees) arising out of or related to an actual or alleged infringement or misappropriation of any trademark, copyright or any other proprietary right of such merchandise. This provision will continue to remain in effect after the delivery of your order. All trademarks are the property of their respective owners. Still have artwork questions?